Gaffe was created in october 1982, and after having made some prototypes for AMR, and built-ups for various customers, has devoted himself to Dakar Rally and production of cars and trucks that race in this famous competition. The company has now more than 150 kit references for enthousiasts, that can be found in some well known shops around the world. Now retired but still active, Philippe Le Prévost, the Gaffe "boss" decided to only keep the activity on Dakar models, even though he helps with casting some Dakar Models small producers.
Visit our new website, www.gaffe.eu, where you will find more infos on our model range!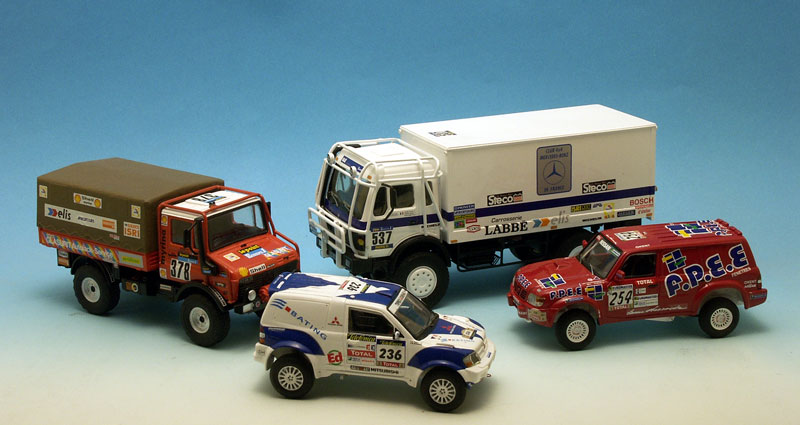 The models you will see on the site are not toys. They are handcrafted models, in limited edition (30 to150 pieces), they contain small parts in resin, white metal, machined or photoetched, and are not suitable for children under 14.
Logos and trademarks on the models are not advertisements for these products; they have been reproduced to match Historic Truth of the race in which each of these cars or trucks was competiting.